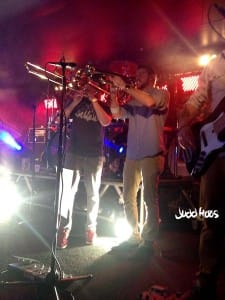 Here it was, the first full weekend of gigs for the new Judd Hoos! Meeting up at the Hornick mansion very early again, the band cruiser was loaded up and we were on the road for our long journey to Hastings, NE. This Friday was a very special day considering it was my birthday. A quarter of a century old, the big two five.
We all took turns behind the wheel and DJ'ing to make sure we were all staying fresh. The cold was brutal. It gradually climbed out of the negatives getting farther south into Nebraska. It turned out to be a long drive. To keep ourselves occupied We decided to post our favorite Forest Gump quotes on twitter, thus starting the #gumpoff. We were all squirming in our seats by the time we rolled into Hastings. The Hoos boys all went straight to the venue to get finished setting up and sound checked. Some minor technical setbacks overcome and we got a couple songs in and sounding great. This was the first time Judd Hoos was playing at the 2nd Street Slammer, so we didn't know what the turn out was going to be, but we pre sold quite a few tickets. The bar is kinda like an old airplane hanger. We were up above this dance floor with this awning above us.
After sound check we got out of there quick and went to the hotel to get some quick dinner and shower up before the show. I was stoked that I was getting to play a show on my birthday. It was finally time to rock! Judd Hoos was in the house. All of sudden, I got a little nervous, considering it was only my second show with the guys. But then I remembered that we rock and there was nothing to worry about. It took a couple of songs for the crowd to get into it. It was a great first set. We came off the stage feeling good.
The rest of the night was awesome. The crowd just kept getting more into it and bigger and bigger. By the end of the third set, the crowd didn't want us to end. I think we made a lot of new Judd Hoos fans and hopefully we will get to go back and rock Hastings again. Load out was smooth and everyone helped make my birthday really fun. We went back to the fabulous Rainbow Hotel. All of us met up in one room, and we ended up having an acoustic jam session. It was really cool. After playing into the wee hours of the morning it was time for sleep.
Favorite words from the weekend:
"gump off"
"non driving f**k stick"
"finger monkeys"
"bed bugs"
"ninjatitus"
Luckily we didn't have too long of a drive on Saturday so we got to sleep in! Chris had some gnarly bites on his elbow and as the day went on, more turned up. We couldn't help but think that there were something biting him in bed. The band felt good after some much needed sleep. We loaded up the cruiser and on the way out of town we got some sandwiches and coffee. Refueled and ready to go, the Judd Hoos van was headed to Lincoln, NE! The drive went by fast compared to the day before. We got into town at a decent time in the afternoon and went to the hotel to do what we do best before a show, watch tv and nap! After chilling out for a bit we headed to Cappy's to sound check which was really fast and easy.
Going back and forth to the hotel and the venue, the Hoos was sound checked, fed, showered up, and ready for the rock show. Before heading to the show, Shane noticed a few bites on his shoulder. The bugs had been having a feast on rockstars last night at the hotel! It turned out that Chris and Shane were the only victims though. The parking lot was packed, which is always a good sign for an awesome night. We hit the stage at 9 30 and killed it in the first set. The bar was packed and digging our sound. Cappy's quickly got to capacity and there was a line out the front! That is what I'm talking about! The second set was probably the best. With people up against the front of the stage and going far back into the bar shoulder to shoulder, the band was in full gear. Everyone loved us. It was so easy to throw so much energy into it when there was so much energy coming up from the crowd. The show ended up being a fantastic success and everyone came off the stage with smiles. We took our time before getting into our favorite part of the night, load out. It turned out to be smooth and everyone worked hard to get out fast.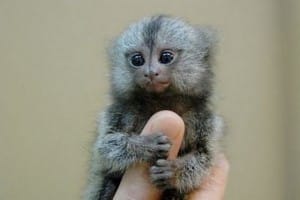 Back at the hotel, we talked about finger monkeys and beer into the early morning again before all us sleepy musicians went to our rooms and passed out. Woke up with not enough sleep and loaded up in the cruiser. It was time to go back home. The roads were kinda bad from a snow storm, making the long drive even longer. Andy was going a little crazy but we made it back without anybody jumping out of the van.
It was such an awesome full weekend of Judd Hoos shows. Thank you to all the fans who came out and supported us. Thank you to new fans who are enjoying Judd Hoos now. Nebraska, you kicked ass and we are going to see you all again soon. Stay tuned for more on the road with Judd Hoos and we will see all you Hoos heads in Gillette, WY next weekend!
– TBills