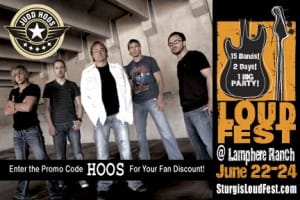 Oahe Days and Humphrey Street Dance
This Friday we'll be playing Oahe Days in Pierre and this Saturday we'll be playing the Humphrey, NE Street Dance.
Loud Fest
It's your last chance to get a discount on Loud Fest tickets! Go to SturgisLoudFest.com and use code word "HOOS" to get 15% off.